We are moving…
We have some exciting news during this weird time!
We are re-locating to new premises in Milverton. We have been able to purchase our own premises which we hope to move into in January. We have a lot of work to do getting it ready so here is our planned opening over the next three months...
November: Business as usual at our current premises.
December: Closed for the move to Milverton and for Christmas.
January: Open at new premises in Milverton offering the same service we currently do.

We realise it is a bit further for some of our customers, but its only 5 minutes down the road so we hope you will move with us!

Nothing else is changing, same Ben, same service, same prices, just a different building.

Keep an eye on our website and facebook for updates. From January our new address will be:
Turners Cycles, Creedwell Orchard, Milverton. TA4 1JZ
Welcome to Turners Cycles
Turners Cycles is an independent bicycle workshop. We love bikes and cycling. We
take pride in our
personal, professional and friendly customer service offering the very best bicycle workshop with the highest standard in customer care. Our work includes bike servicing, repairs, upgrades and builds, we also carry a good selection of parts and accessories.
Please read the following prior to contacting us...
There has been a recent boom in cycling which is great news, it is good to see so many people out on bikes!
It does mean that demand for our services has exceeded our capacity. We have made the difficult decision to limit our client base.
If we have worked on your bikes in the last two years you are on our client list and we would love to continue to work on your bikes!
If you are a NEW customer or we have not seen you for over two years then we are very sorry but we cannot book your bikes in.
If you are a REGULAR customer the best way to contact us is via email or phone and leave a message. We will get back to you promptly.
COVID 19
We are taking strict COVID 19 precautions at the workshop with 2 metre social distancing. All customers are served outside the shop door in the covered area.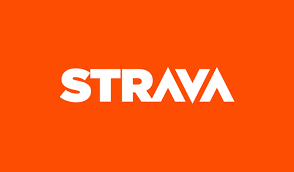 Turners Cycles, Unit 4, Ford Farm, Bradford-on-Tone, Taunton. TA4 1HS
01823 461155
ben@turners-cycles.co.uk